If you are interested in a commission, please contact me via email so we can discuss your requirements.
Inspiration for a commission can often be found when viewing existing pieces on this site, but having me create something unique for you is also a popular option. I very much enjoy listening and tapping into the personal colour, texture and subject interests.
Current lead time on a commission is around 1 to 2 weeks, however this will be confirmed after discussing your project.
Prices of commissions will depend on the canvas or substrate you request, i.e. stretched canvas, hard board, thick art paper, etc. After the initial discussion with you, I will be able to offer an accurate price for the commission, including a deposit for materials.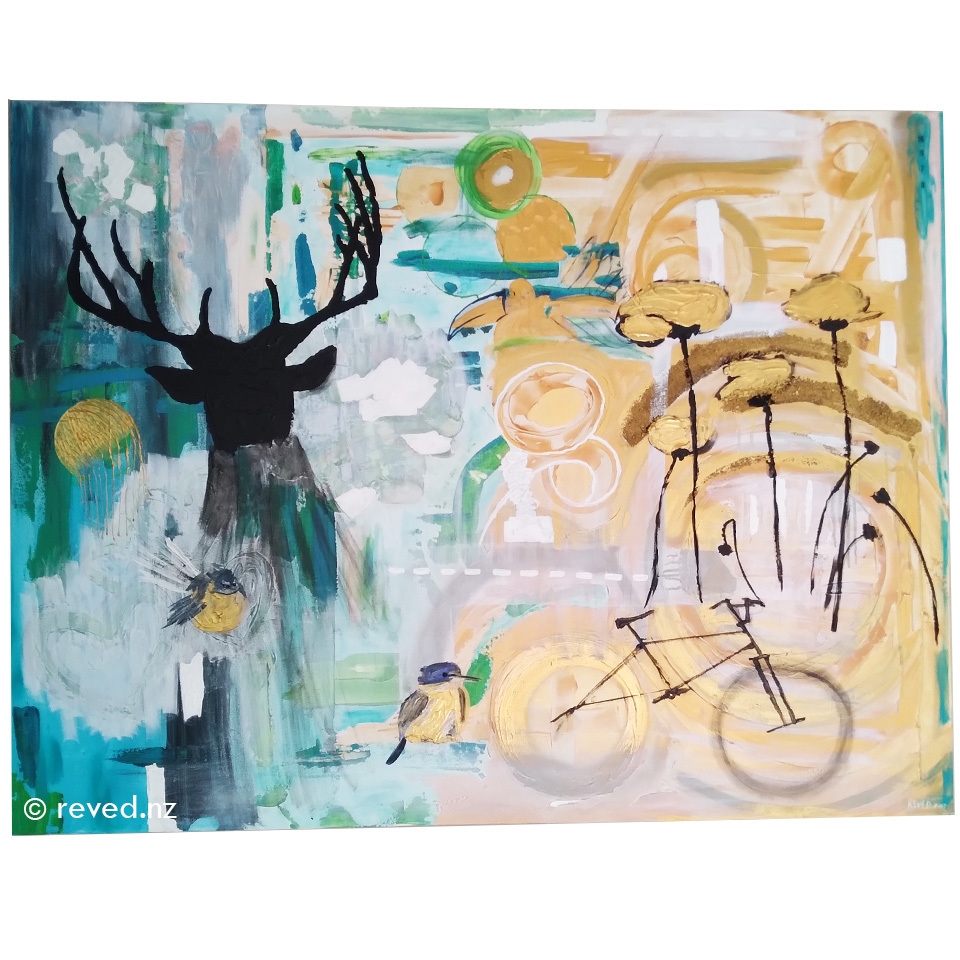 Pet portraits
Paintings of loved pets make wonderful gifts and capture treasured memories.
Below are some examples of some A3 pet portraits I have painted. It is always an honour and quite an emotional process for me to paint a person's loved fur baby, especially if the animal has passed away. I feel totally connected to them as I'm painting.
I work from photographs to create your pet's portrait. Price and lead time will be confirmed after we have discussed the commission. There is normally 1 to 2 weeks' lead time for a pet portrait – depending on size.